Living Albright
Regular price
$28.00 USD
Sale price
$14.00 USD
Unit price
per
Sale
Sold out
Our Sample Bundle was a huge success with our Core Collection launch, we couldn't wait to launch our Fall Collection bundle. Get each of our fall scents packaged in a cotton Living Albright pouch. Perfect for gifting to yourself or anyone else! Want to get a discount code? Simply give us your feedback of the scents and mini tin's and we'll send you a discount code that can be used towards our Fall launch on September 1st! 

Caramel Apple / Crisp Apple, Bourbon, Maple Syrup
Emerald Forest / Greens, Mint, Apple, Musk
Homesick / Cinnamon, Pumpkin, Vanilla
Honey Pear Cider / Pear, Fresh Honey, Glazed Syrup
2oz tins 
Lux Coconut Apricot Blend

Our wax is clean burning, biodegradable and natural. It is also renewable, vegan and non-toxic.
Non Toxic

The fragrances we use exclude cancer-causing and similar ingredients. Our scents are free from phthalate, carcinogens, reproductive toxins, and other potentially hazardous chemicals often found in fragrance.
Hand Poured

All of our candles are hand-poured in Arizona. Everything is made in small batches to ensure the highest quality. 
Click here for FAQ
View full details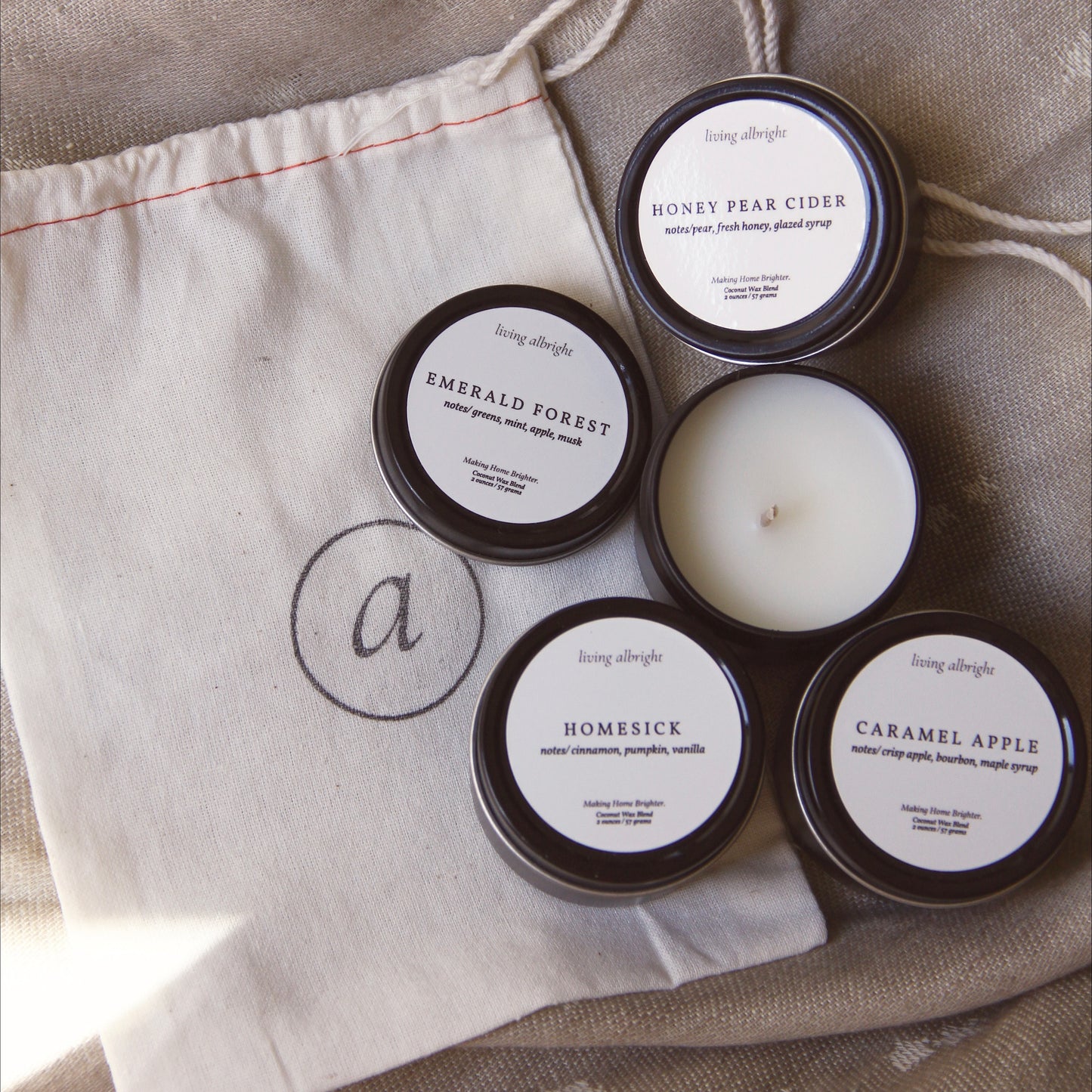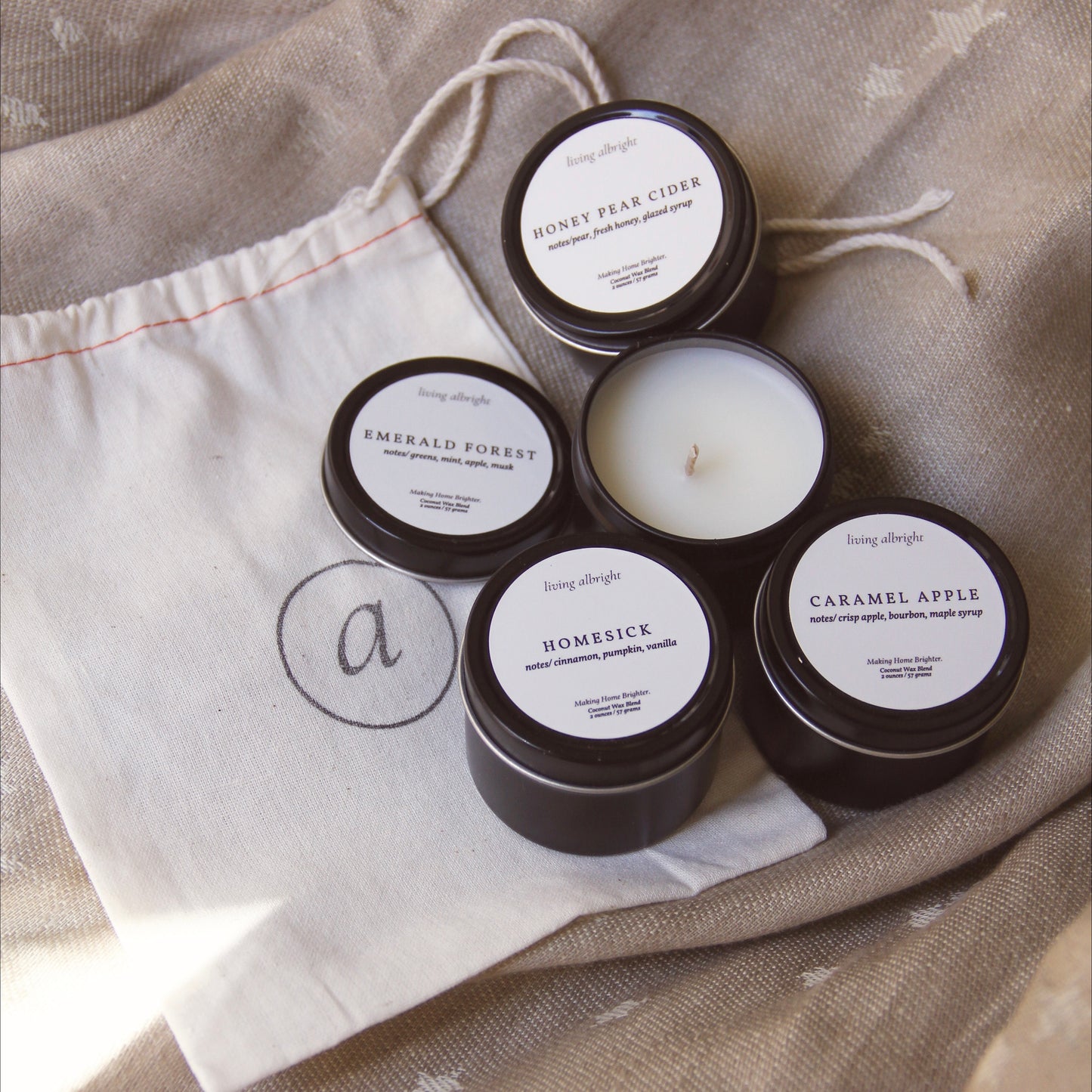 So freakin good.
I can't even tell you how much I love these candles. The pear is delicious. The emerald forest surprised me because it smells freakin amazing burning. Just yum.
Okay, this new fall collection is seriously to die for! I finally got around to burning them all and you seriously can't go wrong. I'm not typically a huge apple scent person but their caramel apple scent is so incredible. When it's burning, you can literally smell the notes of everything in it and I love that! I could seriously burn these fall candles year round, I love them that much.