Living Albright
Regular price
$18.00 USD
Sale price
$18.00 USD
Unit price
per
Sale
Sold out
Greens, Mint, Apple, Musk
A fresh, crisp scent you'll want all year round. Think forest, but not Christmas tree. More like the crisp mountain air just as the leaves are turning from green to bright yellows, oranges, and reds. It's a little chilly, but not cold enough for a heavy coat. You'd be perfectly comfortable in your favorite pair of jeans, a cardigan or sweatshirt, and a pair of boots.
⠀⠀⠀⠀⠀⠀⠀⠀⠀
We don't know about you, but we just made ourselves want to go to the mountains. Take yourself there with our amazing Emerald Forest candle.
Lux Coconut Apricot Blend

Our wax is clean burning, biodegradable and natural. It is also renewable, vegan and non-toxic.
Non Toxic

The fragrances we use exclude cancer-causing and similar ingredients. Our scents are free from phthalate, carcinogens, reproductive toxins, and other potentially hazardous chemicals often found in fragrance.
Hand Poured

All of our candles are hand-poured in Arizona. Everything is made in small batches to ensure the highest quality. 
Click here for FAQ
View full details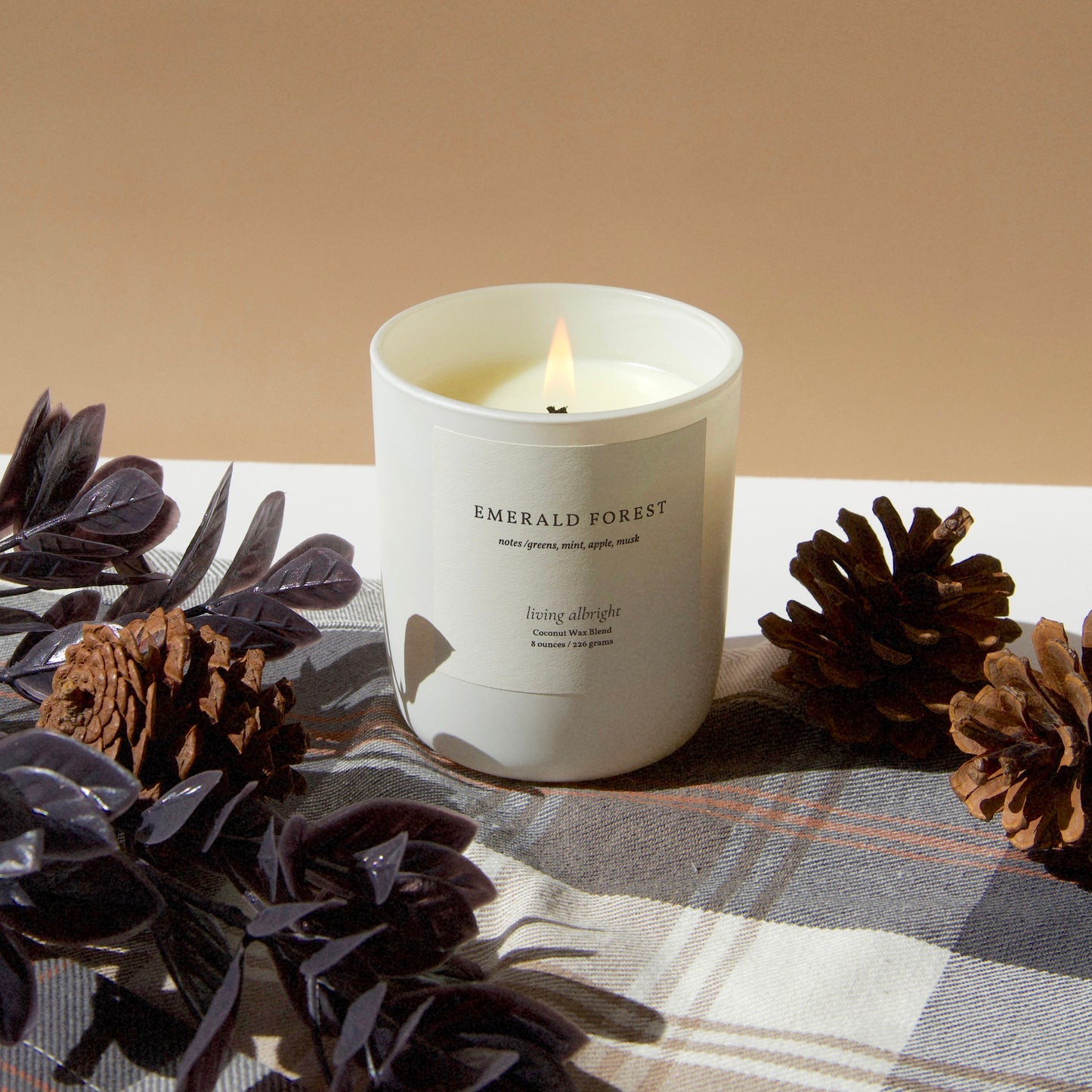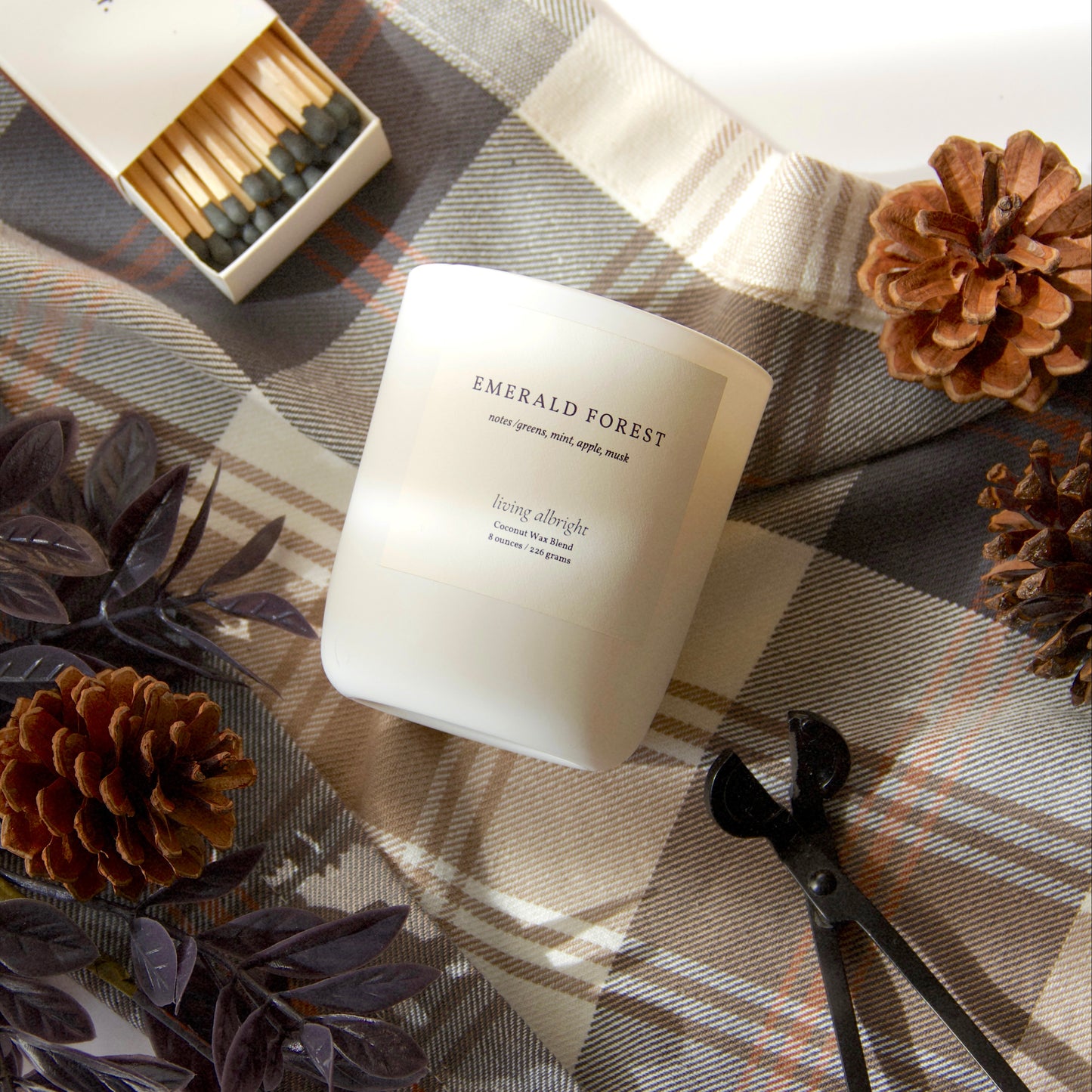 Best Scent
It's probably my favorite out of all their scents and being hubby approved is just a bonus. Have been in love with it since when it used to be called Cardigan. Please make more earthy scents :)
Surprisingly Yum
I'll be honest, I wasn't sure about this one when I smelled it. But, I gave it a try. Holy wow. I'm so glad I did. That hint of apple hits just right every once in awhile bringing a smile of comfort with it. Oof. I went from not thinking I'd like it to loving it while it burned.